CHRISTOPHE FENWICK @ Concorso d'Eleganza Villa d'Este 2018
The Concorso d'Eleganza Villa d'Este created in 1929 is certainly the most prestigious classical car elegance contest in the world. Organized by BMW Group Classic, it showcases vehicles from the 20s to the 80s, with a perfect state of restoration or conservation, as well as outstanding unique cars. This event is the occasion of a worldwide meeting between passionate: owners, designers, journalists, buyers, professionals and enlightened amateurs.

For this 2018 edition, we have been selected by BMW Group Classic to design and manufacture a pair of gloves in limited edition to be gifted to every participant. We personalized every "Ltd Concorso" pair by embossing the guests' initials. We also had the occasion to present our gloves and driving shoes collections which received an extremely enthusiastic and warm welcome.

Our identity comes from the driving spirit: we look for a chic and timeless aesthetic, we use and develop very specific know-hows and have strong technical requirements. Our official participation to the Concorso Villa d'Este and the success we received are a real recognition of our work!



Participating in the Concorso d'Eleganza is a privilege for the eyes!


The Villa d'Este, real vestige of the Italian Dolce Vita, on top of the elegance of the participants and the exceptional quality of the cars make this event a special treat.

The

Coppa d'Oro Villa d'Este

, the gold cup, was won by the

ALFA ROMEO - 33/2 STRADALE 1968

. This coupé, designed by Scaglione and produced in a limited series of 18 cars, is a remarkable reinterpretation for the road of a competition vehicle. The elegance of its butterfly doors whose windows follow the curved design gives an extraordinary lightness to the car.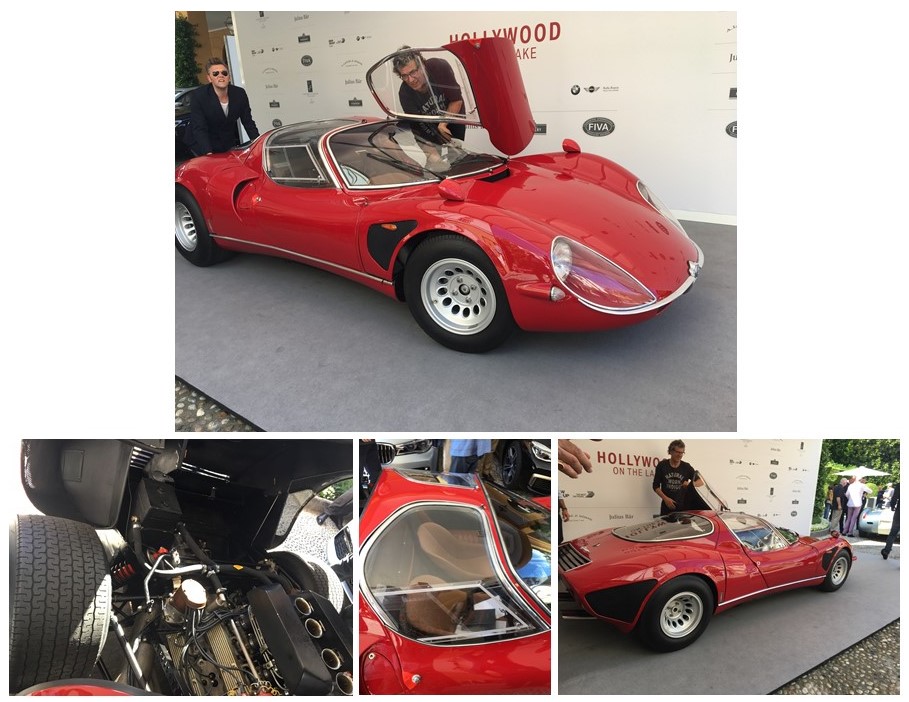 Taken in this festive atmosphere, we played to elect our favorite vehicles:

The Ferrari 250GT Chassis court Berlinetta de 1960. One of the most beautiful car designed by Pinin Farina and presented in an exceptional restoration version. The engine of this coupé has long dominated motorsport and marked a turning point in Ferrari history.
In ours too…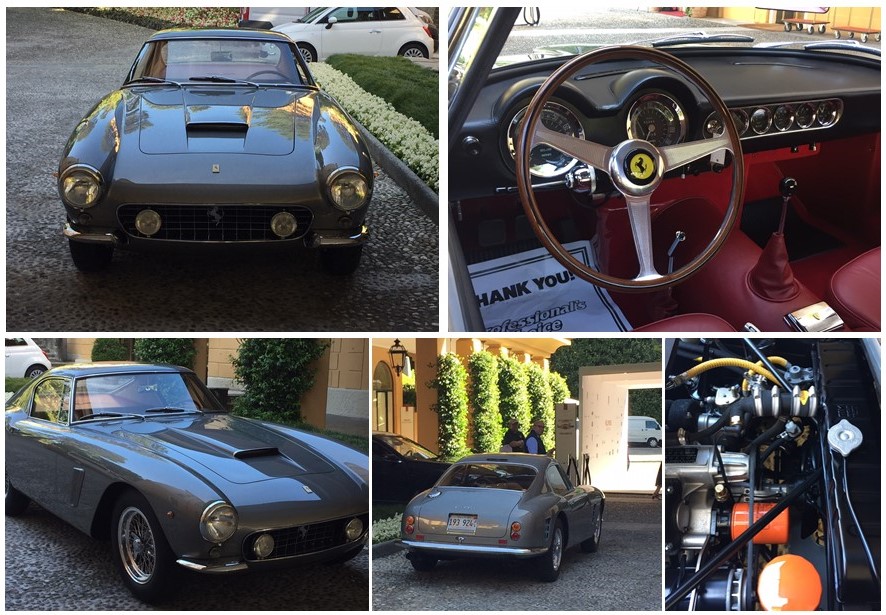 The 1955 Aston Martin DB3S with its Old English White livery with black graphic details. This 2 seats spider raced at Les 24h du Mans and at the 1000 Miglia. It has also won the Gran Turismo Trophy at Pebble Beach in 2013.
We aren't the only ones to love it …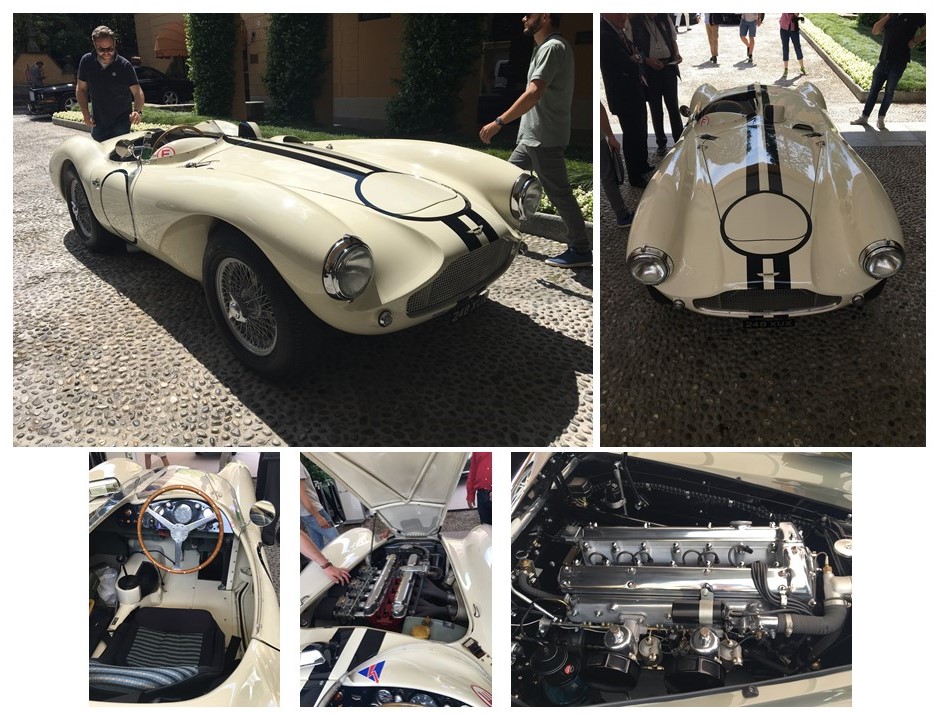 And let's not forget the glamorous wink : one of the 5
Aston Martin DB5
built for James Bond in "Goldfinger". It was still featuring its razor airfoils on the wheels to cut out its enemies' car bodies.
It did not have many enemies that day! ...…