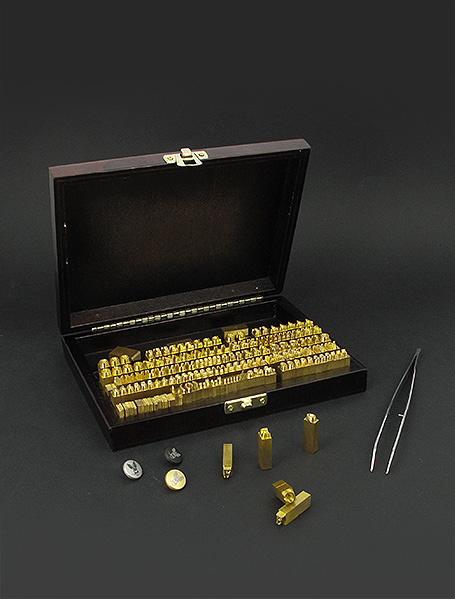 PERSONALIZATION & CUSTOMISATION
Do you want to customize your pair of gloves with your initials on them? Your license plate? Perhaps a coded message?
We offer to perform hot-markings on the leather. Signs can be letters or numbers. They are 0.6 cm tall. The number of signs is limited to 7. The placement needs to be defined (1. on the driving flange, visible or invisible side 2. on the inside wrist of the glove, visible side 3. on either one or two gloves).
Please specify your choice in the comment section before finalizing your purchase. The personalization is free of charge, however the exchange and refund policy can not be applied on personalized product.
Do you wish to create your own combination of leather and cashmere for your pair of gloves?
Each pair being made individually, we are able to produce the combination of your choice. Place your order through our website, specifying the modification you want for the cashmere color in the comment section before finalizing your purchase. We will confirm your custom order by email.
BESPOKE
UNIQUE MADE-TO-MEASURE ORDER
You are looking to develop a singular and unique glove model? Would you like to coordinate your pair with your exceptional vehicle? Your amazing outfit? Do you have a specific and atypical product in mind?
Contact us, we love challenges!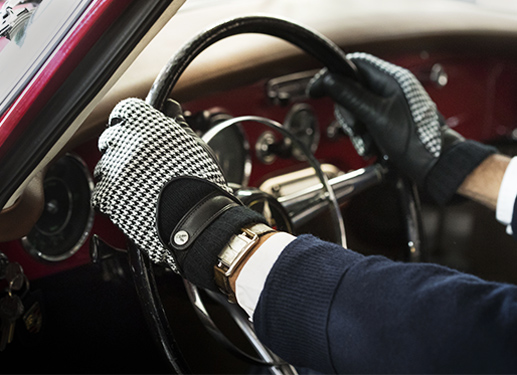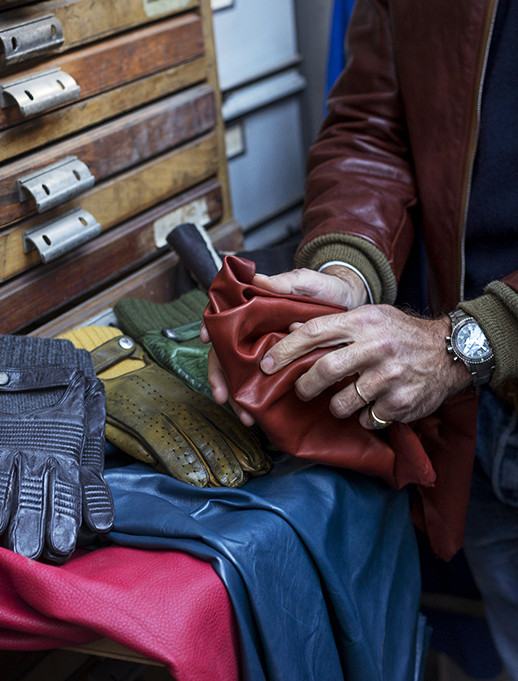 AFTER YOUR PURCHASE
Any size issue with your gloves?
Your satisfaction is our priority. We do our best to make you happy with your purchase and are available to help you with any concern you might have.
Contact us in order to buy a new pair and organize your exchange. It is your responsibility to cover the return fee, and we take care of the new shipment. The product must be unworn, in perfect condition, the packaging cannot be damaged.
serviceclient@christophefenwick.com
A second life for your gloves?
It is extremely rare for the leather glove to deteriorate. If this should happen, contact us. However, cashmere is a soft and warm material that can be a little fragile in case of a daily or intensive driving use. If it gets damaged, we can replace it. Our workshop will take care of giving it a new life.
The cost of this service is 45 euros. In order to do this, you need to buy a a new cashmere part through the link below and send us your pair of gloves at the showroom for repair.
Allow 15 working days to receive your fully renovated pair.