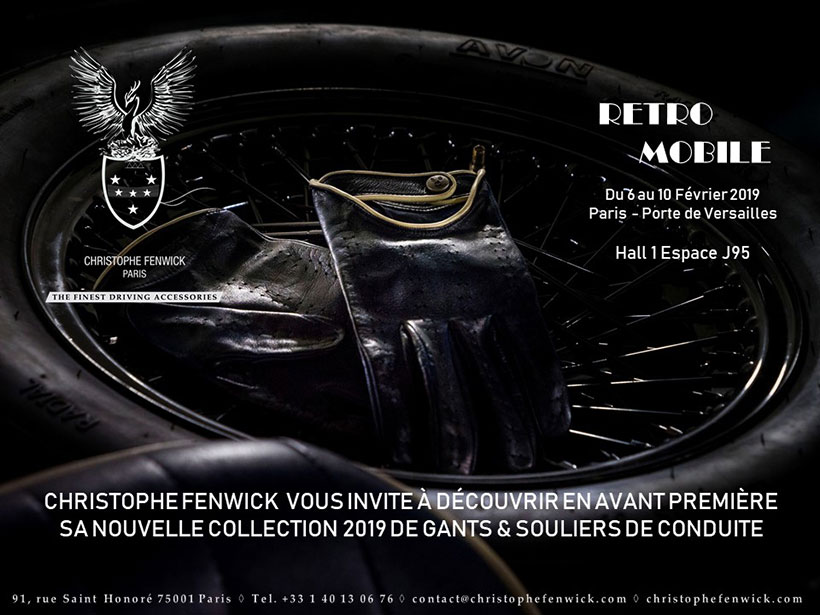 CHRISTOPHE FENWICK @
RETROMOBILE 2019
Christophe Fenwick invites you to discover a preview of his gloves and driving shoes new collections at Rétromobile.
During the show, some styles will be available for sale immediately.
We are looking forward to seeing you soon!

RETROMOBILE - February 2019, 6 to 10
Porte de Versailles - Hall 1 Space J95
CHRISTOPHE FENWICK @ GOODWOOD REVIVAL 2018
Each year in September since 20 years, the West Sussex welcomes the Goodwood Revival festival. Among the vintage cars and motorcycles, the races, the auctions, and the funfair, a crowd of enthusistics meanders and appreciates the gentle lifestyle from this golden age of the driving spirit. This year, we had the honor to participate to this celebration of elegance and to present our collections of gloves and shoes, to perfect the look of gentlemen drivers and their ladies. In the unusual place of the Duke of Richmond's autodrome, near the Royal Air Force airfield, the immersion in the heart of the last century is total...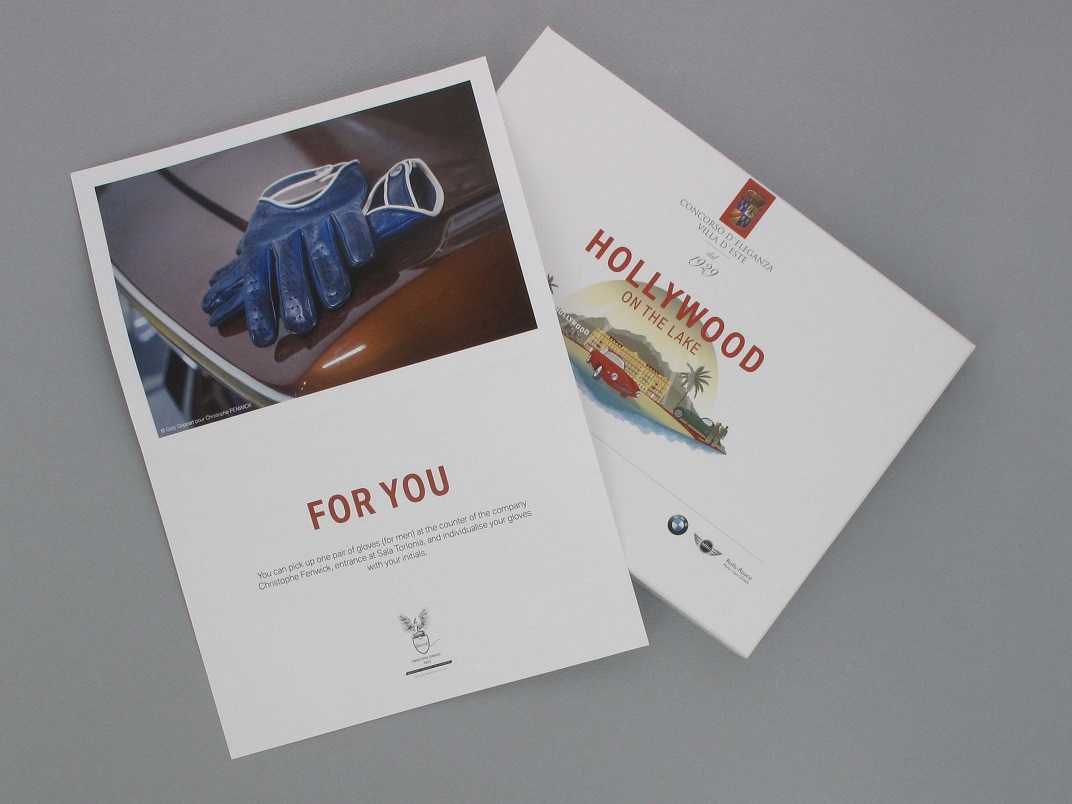 CONCORSO D'ELEGANZA VILLA D'ESTE 2018
For this 2018 edition, we have been selected by BMW Group Classic to design and manufacture a pair of gloves in limited edition to offer to every participant.
CHRISTOPHE FENWICK @
LE PRINTEMPS - MEN STORE
Le Printemps launches a new strong concept for men : "Le Masculin Singulier". Le Printemps Haussmann completes the Men store renovation with the ground floor opening, entirely dedicated to Mens Accessories…