PICKING YOUR PAIR OF GLOVES
THE STYLE
Some of the Men's styles are very urban (GENTLEMAN LUX), some belong to the world of driving (Type LM 72) or custom motorcycle (Type LM RACING), while others stem from great epics (LAWRENCE) and refined elegance (SILVERSTONE).
For Women, the gloves carry a masculine versatility with the "Stolen from Men" theme, where all the men's styles are made available to women (Type LM Lady). Other styles belong to the "Very Glamorous" theme, featuring small details that shape a bold attitude and an assured personality (MATAHARI).
The common thread running through the different styles is the combination of authentic products and the label's spirit of independence and adventure.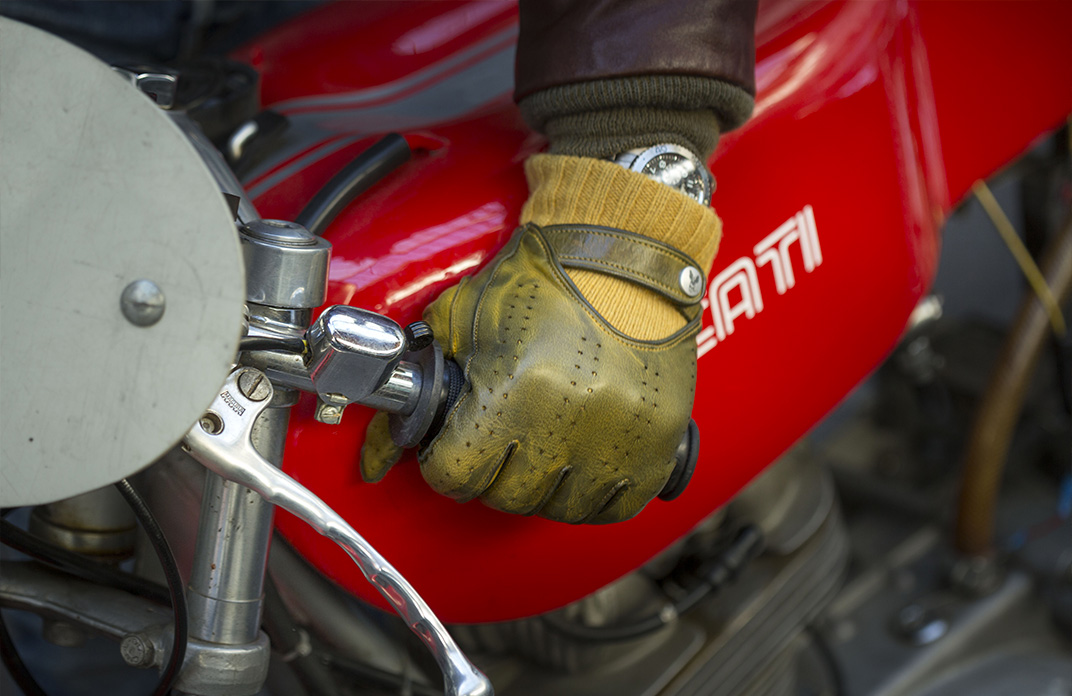 THE COLOUR
Christophe Fenwick gloves stand out with their incomparable colour options. The different pairs can be matched or chosen to contrast with one's coat or jacket, shoes, scarf and motorcycle.
The leather and cashmere colour combinations are infinite, in order to meet subtle to daring needs and desires.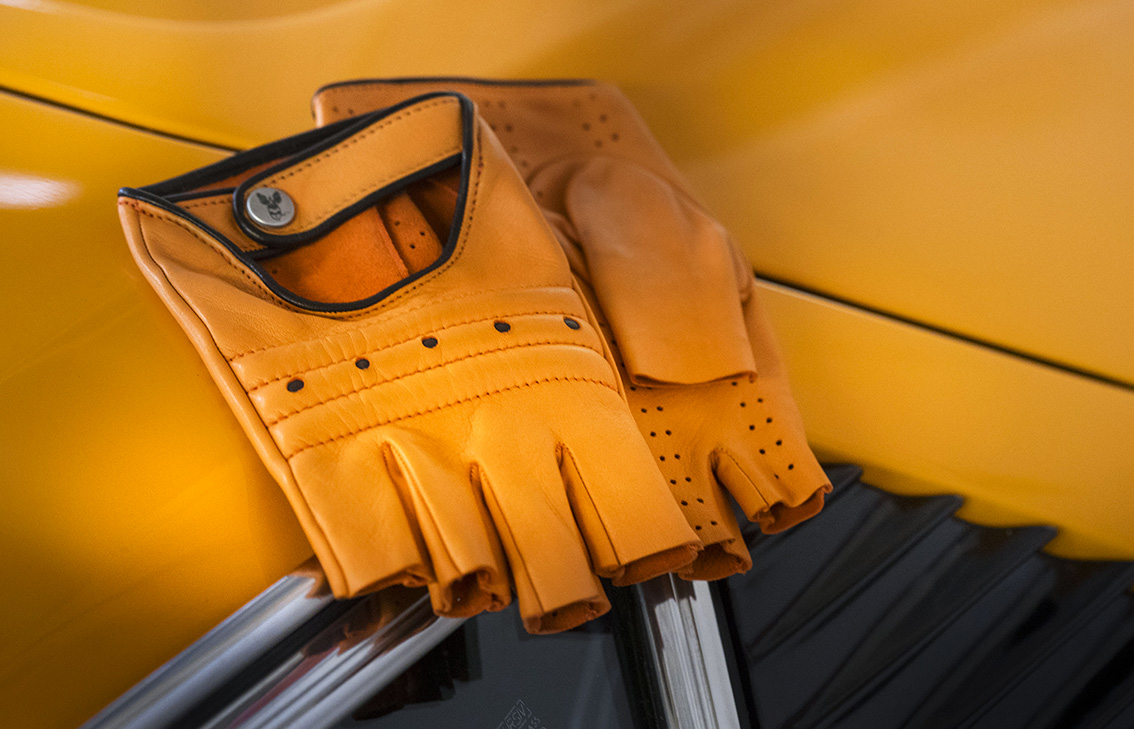 THE SIZE
According to glove-makers, a pair of gloves should be very fitted. The reason is that leather, especially fine-quality leather, will loosen with time. The glove should perfectly match the length of your fingers and the width of your hand. These two measurements are often correlated but not always. In that case, it is important to privilege the length measurement.
Nevertheless, gloves do not follow the same strict rules and requirements as shoe sizes. The wearer's sensation remains essential. Some like to have more room with a comfortable feeling of accumulating body warmth, others on the contrary prefer a tighter feel and a very precise grip.